Where We Are
Artie's Locksmith is a full service NYC locksmith both in the products we provide and the areas we serve. We provide residential locksmith services, auto locksmith services, industrial locksmith services, and commercial locksmith services. We are a true NYC locksmith, with technicians in every neighborhood so that when you call, we are only minutes away. If you are locked out of your home, office, or car, Artie's Locksmith NYC can be there in minutes to help you out. Our dedicated staff of dispatchers and locksmiths are committed to providing the best customer service. We are a 24 hour locksmith, so you can call us any time, day or night. Our NYC Locksmiths serve Manhattan, Brooklyn, Queens, and the Bronx. Whether you commute to the city, or live here full time, you need to know that there is an NYC locksmith there when you need them.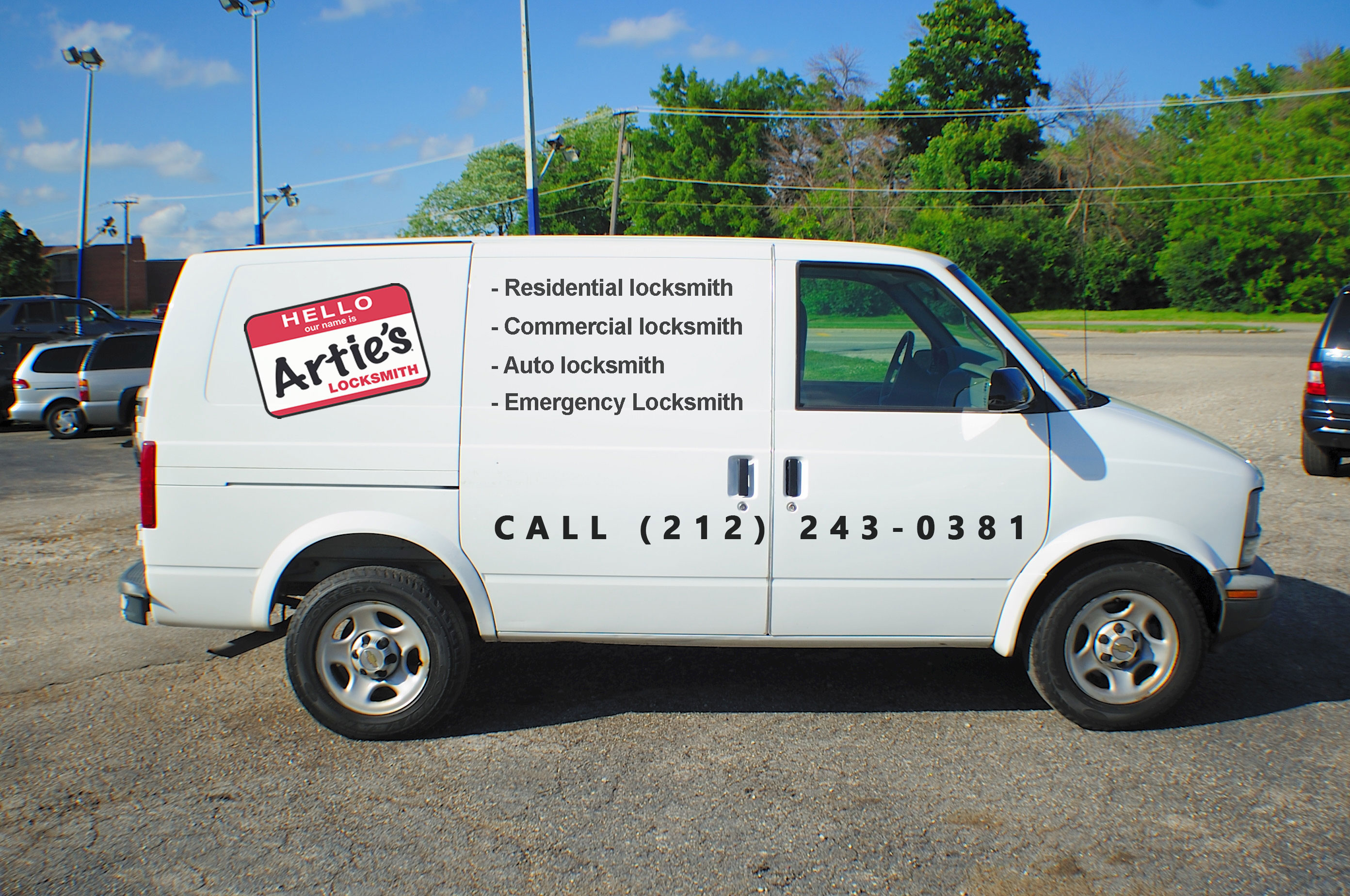 We have the experience, modern technology, business education, training, and the best customer service of any other NYC locksmith. We are dedicated to providing you with professional, high-quality service and the best, top-of-the-line security products. You can count on Artie's Locksmith to not only meet but exceed your expectations every time. You have nothing to worry about because your complete satisfaction with our work is guaranteed! We offer a full money back guarantee if you are not satisfied with the work we provide. If you are looking for a full service Locksmith NYC, contact us and experience the Artie's Locksmith difference. You won't be disappointed!
As per management policy, our customer service department is well developed and boasts a large number if representatives during any one shift. This department uses a sophisticated state of the art computerized system to direct jobs in order to provide a rapid quality service at affordable prices.
Arties Locksmith is licensed, bonded and insured.
Call Us Today at 1-800-234-2330